ATTENTION
We require patients to wear mask when entering the Clinic

The Bluff Clinic traces its roots to a clinic established in 1863 at the Foreign Settlement in Yokohama. Following that several other hospitals/clinics were established but with the amalgamation of some of these facilities, the former Bluff Hospital was built on the Bluff at 82 Yamate-cho. Our present clinic now occupies this site and continues the mission of providing quality medical care meeting to our community ranging from the foreign residents as well as Japanese residents. A unique part of our mission is to provide our services in English as well as Japanese, recognising the need of many in our community for such bilingual services. Thus a comfortable and fully English speaking environment makes the Bluff Clinic many foreign residents' ideal point of entry into the Japanese medical system.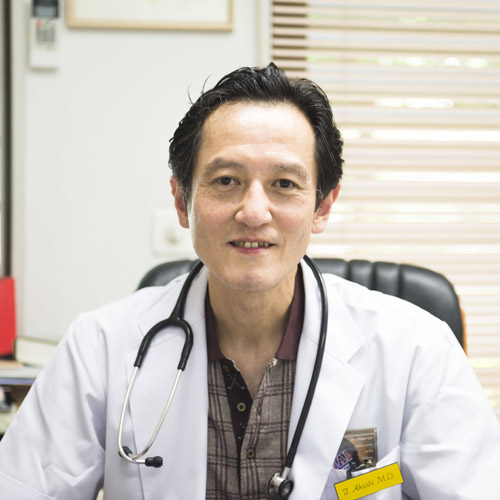 Dr. Tsunehiro Akashi
045-641-6961
doctor@bluffclinic.com The Medical Director, graduated from the University of the East, Ramon Magsaysay Memorial Medical Center in the Philippines with a degree of Doctor of Medicine. He completed a training program in Oncology/Hematology at the State University of New York and is certified by the Educational Commission for Foreign Medical Graduates in the United States. He is also a Board Certified Internist of the Japanese Society of Internal Medicine. Dr. Akashi is fluent in English, Japanese and Tagalog.
Medical Examination Items
Routine and Travel Immunization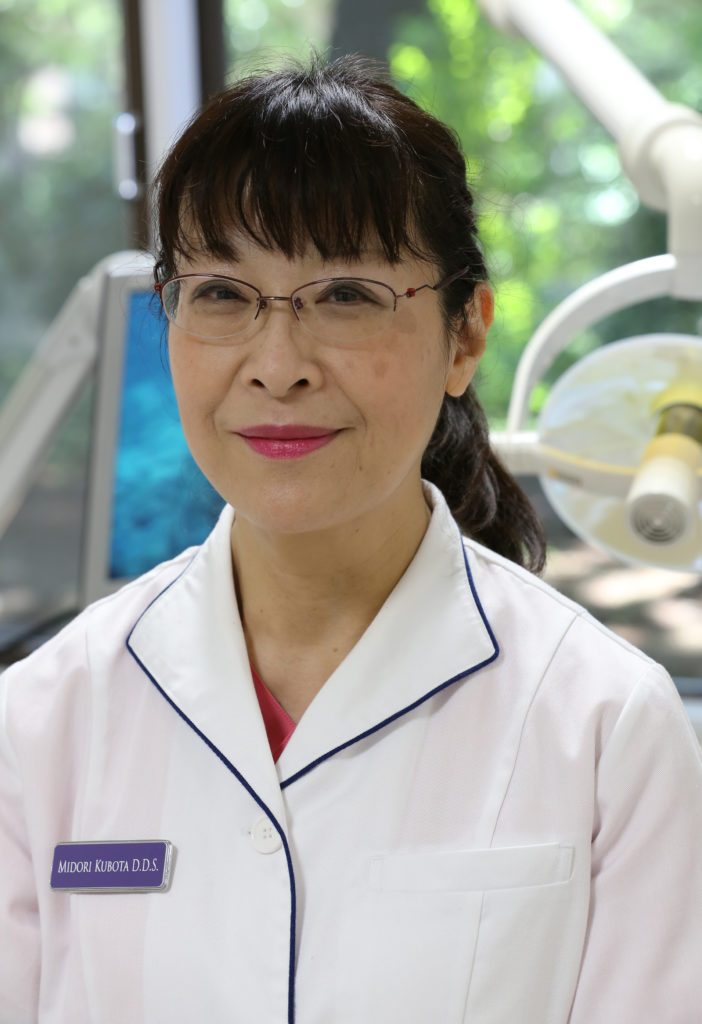 Dr. Midori Kubota
045-641-6961
dental@bluffclinic.com  Dr. Kubota has a rich clinical experience treating patients of all ages from small children to seniors with simple to complicated problems at several dental clinics in various settings. Dr. Kubota always puts her best effort to communicate well with the patients to provide reassuring personalized dental treatment with care for their satisfaction.
Background Education
Graduated Nagasaki University Dental Department 1992
Clinical Experience
Staff Dentist at St. Paul Dental Clinic 1992
Staff Dentist at Tennocho Dental Clinic 2006
Staff Dentist at Kobuchi Dental Clinic 2009
Assistant Dental Director at Dental Clinic 2010
Branch Dental Director at Asahi Pool Mae Dental Clinic 2016
Dental Director at The Bluff Medical and Dental Clinic 2018 to present
Dental Treatment Items
The Clinic is run by a foundation, The Bluff Clinic Foundation. The Foundation does not seek to make a return from the operations of the Clinic and sets its fees merely to ensure that the Clinic remains financially sound and is able to serve the community in Yokohama and in particular to continue our mission of providing a medical service in English.
Both Japanese National and Social Health Insurance are accepted. Invoices for foreign private patients are issued in English and we will also sign your foreign private insurance claim forms.
We take appointments to minimize waiting times. Use our online appointment service, or call us at 045-641-6961 to make your appointment.
Operating days and hours for Medical and Dental
We take appointments to minimize waiting times.
Use our online appointment service, or call us at 045-641-6961 to make your appointment.

09:00 to 12:30
13:30 to 17:00

09:00 to 12:30
13:30 to 17:00
09:00 to 13:00 Afternoon closed

09:00 to 12:30
13:30 to 17:00

09:00 to 12:30
13:30 to 17:00

09:00 to 12:30
13:30 to 17:00

09:00 to 12:30
13:30 to 17:00

09:00 to 12:30
13:30 to 17:00

09:00 to 12:30
13:30 to 17:00

09:00 to 12:30
13:30 to 17:00

09:00 to 12:30
13:30 to 17:00