Dr. Akashi as a General Practitioner attends to pediatric and adult medical problems, minor surgical problems,routine prenatal checkups and gynecological problems. Referrals to specialists and hospitals can be made as appropriate. The Clinic is equipped with an X-ray machine, electrocardiogram, pulse oximeter, spirometer, audiogram, ultra-sonogram, fetal doppler and upper gastrointestinal fiberscope. Holter monitoring can be done at the Clinic as well. Most laboratory tests are sent out to the reference laboratory. Venipunctures are done at the Clinic. Most of the medications are dispensed at the Clinic. Your outside prescription may also be filled by our Doctor with appointment. Medicines such as Propecia (finasteride) used for androgenic alopecia (male hair loss); and Cialis (Tadalafil) and Viagra (Sildenafil Citrate) treatment for erectile dysfunction (ED) are available. Malaria prophylactics are also available.
Dr. Midori Kubota is the dental Director of The Bluff Medical & Dental Clinic. Dr. Midori Kubota graduated from Nagasaki University Dentistry Department, and worked at a number of clinics with a wide range of patients of age ranging from young children to elderlies that gave her numerous clinical and case experiences. She is focusing on general dentistry, pediatric dentistry, aesthetic dentistry, and preventive dentistry. She provides dental treatment in English. Pregnant women who have resident registration in Yokohama City can also take a Yokohama maternity pregnancy dental health examination. Services include the following:
For more information regarding your specific needs or treatment, please call us to inquire.
The Clinic offers comprehensive general physical examination for adults and routine physical examination for children. We regularly carry out Visa physical examinations for many countries including for China and Russia. The Clinic provides physical examinations for companies in both English and Japanese. Many foreign companies operating in Yokohama and Tokyo refer their employees to the Clinic. School and University entrance physical examinations for both local and foreign institutions are also available in English and Japanese. Life insurance physicals for European and American companies are also given.
The Clinic offers routine childhood immunizations according to the guidelines of the respective country of origin of the patient as desired. Various vaccinations for travelers are available as well. The Clinic offers the following vaccinations:
– BCG
– Cervarix bivalent human papillomavirus (types 16, 18) recombinant vaccine
– DTaP (diphtheria-tetanus-acellular pertussis)
– Gardasil quadrivalent human papillomavirus (types 6, 11, 16, 18) recombinant vaccine
– Hemophilus Influenza B vaccine (Hib)
– Hepatitis A vaccine
– Hepatitis B vaccine

– Twinrix (combined Hepatitis A and B vaccine)

– Inactivated polio vaccine (IPV)
– Infanrix Hexa (combined DTaP-Hib-IPV-Hep B vaccine)
– Japanese B-Encephalitis vaccine
– Measles vaccine
– Meningococcal conjugate vaccine (MCV4) Menactra
– MMR (combined Measles-Mumps-Rubella vaccine)
– MR (combined Measles-Rubella vaccine
– Mumps vaccine
– Neis Vac C (Meningitis C vaccine)
– Pneumovax vaccine
– Prevnar 13 (PCV13)
– Rotarix (Rotavirus vaccine)
– Tdap (tetanus, reduced diphtheria, acellular pertussis vaccine)
– Tetanus
– Tetanus-diphtheria
– Typhoid vaccine
– Varicella (chickenpox) vaccine
– Rabies vaccine (Rabipur)*
– Influenza (flu) vaccine **
Physiotherapist Rebecca Huppert
Rebecca graduated from the University of Melbourne with a Bachelor of Physiotherapy in 2009. She has since completed both a Graduate Certificate and Masters of Sports Physiotherapy and has been awarded the title of Sports and Exercise Physiotherapist by the Australian Physiotherapy Association. 
Rebecca has extensive experience working in both private practice and with elite athletes, including travelling internationally with the Australian Aerial Ski team. Most recently, she held the position of Rehabilitation Physiotherapist with an elite Australian Rules Football team.
Rebecca has a special interest in the diagnosis and rehabilitation of all sporting injuries, post-operative rehabilitation and general orthopaedic physiotherapy. She has a particular passion for rehabilitation of the hip and knee joints. 
She strives to help her patients recover from any current complaints and prevent any future recurrences whilst maintaining his/her desired level of activity.
Rebecca consults at the Bluff Clinic on Tuesdays and Fridays from 09:00 to 12:30.
You can book your appointment with Rebecca directly online HERE!3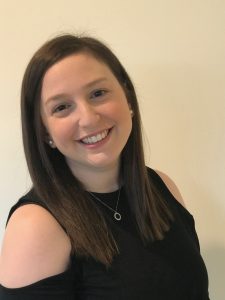 Physiotherapist Peggy Zee
American trained physical therapist, Peggy Zee, offers her services at the Bluff Clinic. Appointments are required. Peggy Zee, PT licensed in California, is a graduate of Northwestern University Physical Therapy (NUPT) Program. She has experience in:
Peggy Zee was previously the school Physical Therapist at Tokyo International Learning Community (TILC), a school in Tokyo,Japan serving expatriate children with special needs.
American trained Ron Shumsky Psy., D., Licensed Clinical Psychologist sees clients by appointment at the Bluff Clinic. www.drronshumsky.com and email : ron@drronshumskycom
Yokohama City Subsidized Immunizations
---
The following immunizations are given free of charge at the Clinic using coupons subsidized by Yokohama City depending on the age of children/adult. Please check with your nearest health center or ward office.
Yokohama City Subsidized Checkups
---
Residents of Yokohama City are eligible to receive various checkups which are subsidized by Yokohama City. The following checkups are available at the Clinic:
Both Japanese National and Social Health Insurance are accepted.
Invoices for foreign private patients are issued in English and we will also sign your foreign private insurance claim forms.
To be eligible for direct-billing services, please contact your insurance company for a guarantee letter of payment that will cover at 100% of all fees with no deductible or co-payment. This letter must be faxed prior to your appointment time. Emailed letter is not acceptable. Our fax number is Country Code+81-45-641-6962.