Dr. Akashi as a General Practitioner attends to pediatric and adult medical problems, minor surgical problems,routine prenatal checkups and gynecological problems. Referrals to specialists and hospitals can be made as appropriate. The Clinic is equipped with an X-ray machine, electrocardiogram, pulse oximeter, spirometer, audiogram, ultra-sonogram, fetal doppler and upper gastrointestinal fiberscope. Holter monitoring can be done at the Clinic as well. Most laboratory tests are sent out to the reference laboratory. Venipunctures are done at the Clinic. Most of the medications are dispensed at the Clinic. Your outside prescription may also be filled by our Doctor with appointment. Medicines such as Propecia (finasteride) used for androgenic alopecia (male hair loss); and Cialis (Tadalafil) and Viagra (Sildenafil Citrate) treatment for erectile dysfunction (ED) are available. Malaria prophylactics are also available.
Dr. Midori Kubota is the dental Director of The Bluff Medical & Dental Clinic. Dr. Midori Kubota graduated from Nagasaki University Dentistry Department, and worked at a number of clinics with a wide range of patients of age ranging from young children to elderlies that gave her numerous clinical and case experiences. She is focusing on general dentistry, pediatric dentistry, aesthetic dentistry, and preventive dentistry. She provides dental treatment in English. Pregnant women who have resident registration in Yokohama City can also take a Yokohama maternity pregnancy dental health examination. Services include the following:
For more information regarding your specific needs or treatment, please call us to inquire.
The Clinic offers comprehensive general physical examination for adults and routine physical examination for children. We regularly carry out Visa physical examinations for many countries including for China and Russia. The Clinic provides physical examinations for companies in both English and Japanese. Many foreign companies operating in Yokohama and Tokyo refer their employees to the Clinic. School and University entrance physical examinations for both local and foreign institutions are also available in English and Japanese. Life insurance physicals for European and American companies are also given. Price is 36,000 yen + tax, not covered by Japanese insurance. Allow at least one hour for this service
The Clinic offers routine childhood immunizations according to the guidelines of the respective country of origin of the patient as desired. Various vaccinations for travelers are available as well. The Clinic offers the following vaccinations:
– BCG
– Cervarix bivalent human papillomavirus (types 16, 18) recombinant vaccine
– DTaP (diphtheria-tetanus-acellular pertussis)
– Gardasil quadrivalent human papillomavirus (types 6, 11, 16, 18) recombinant vaccine
– Gardasil 9 Valent Human Papillomavirus(Types 6,11,16,18,31,33,45,52 & 58) Recombinant Vaccine
– Hemophilus Influenza B vaccine (Hib)
– Hepatitis A vaccine
– Hepatitis B vaccine

– Twinrix (combined Hepatitis A and B vaccine)

– Inactivated polio vaccine (IPV)
– Infanrix Hexa (combined DTaP-Hib-IPV-Hep B vaccine)
– Japanese B-Encephalitis vaccine
– Measles vaccine
– Meningococcal conjugate vaccine (MCV4) Menactra
– MMR (combined Measles-Mumps-Rubella vaccine)
– MR (combined Measles-Rubella vaccine)
– Mumps vaccine
– Neis Vac C (Meningitis C vaccine)
– Pneumovax vaccine
– Prevnar 13 (PCV13)
– Rotarix (Rotavirus vaccine)
– Tdap (tetanus, reduced diphtheria, acellular pertussis vaccine)
– Tetanus
– Tetanus-diphtheria
– Typhoid vaccine
– Varicella (chickenpox) vaccine
– Rabies vaccine (Rabipur)*
Physiotherapist MATTHEW BARCLAY
Matthew graduated from King's College London in 2016 and began his physiotherapy career at Guy's & St. Thomas' NHS Foundation Trust in London, UK. He has worked in a wide variety of specialities developing a broad set of clinical skills alongside research and education activity.
He takes pride in providing high quality, holistic and client focussed care to develop personalised solutions. He adopts an evidenced based treatment philosophy using a variety of therapeutic modalities from hands-on approaches to education which empowers clients with the tools to manage their complaint. He has treated individuals with presentations from head to toe across the spectrum of acute injury and post-operative recovery to management of long-term conditions.
As a keen sportsman he has participated in activity as varied as gymnastics to rugby at levels from social to international and continues to enjoy exploring new avenues of physical activity.
Qualifications:
·         BSc (Hons) Physiotherapy – King's College London
·         BSc (Hons) Sport & Exercise Science – University of Wales Institute, Cardiff
·         SPS Diploma in Sports Massage – University of Wales Institute, Cardiff
Matthew consults at the Bluff Clinic on Tuesday mornings from 09:00 to 12:30.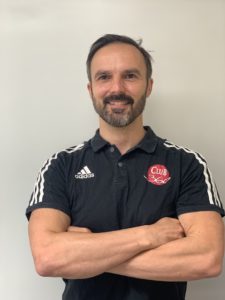 Physiotherapy Fees (w/o tax):
Physiotherapist JON BARKER
Jon Barker qualified in England in 2014 and has been treating London's occupational and private MSK population. Jon is passionate about treating each client as a whole with a focus on a "biopsychosocial" rehabilitation  approach. Jon's philosophy of "leaving no stone left unturned" ensures a complete, optimal and holistic treatment tailored to the individual's needs.
Jon has experience working across a wide variety of musculoskeletal  injuries with a specialist interest in chronic pain rehabilitation and spinal pain.
Jon has also worked as an ergonomic consultant and trainer throughout England identifying, correcting, and educating employers and staff about workplace risk factors which influence injury.
Jon worked across a range of occupational settings from office based to heavy duty manual handling companies including but not limited to warehouse workers, electrical utility and England's leading postal service.
Jon's passion outside of work includes natural bodybuilding training, travelling and studying Japanese.
Qualifications
* Bachelor Of Physiotherapy (UEA)
Jon consults at the Bluff Clinic on Saturday mornings from 09:00 to 12:30.
Physiotherapy Fees (w/o tax):
Body & Facial Massage/Bodywork starts from 2023!!
Massage/Bodywork Therapist; Kay (Kaori) Akahane
Kay is a Licensed Massage Therapist (USA), certified in Rolfing® Structural Integration and also the first Board Certified Structural Integrator (BCSI) in Tokyo.
Body Session Fee (Excluding Tax):
60M session ……12,000 yen
90M session ……16,800 yen
Body + Facial Session Fee (Excluding Tax):
60M (Body 30M+Facial 30M) session ……14,500 yen
90M (Body 60M+Facial 30M) session ……19,300 yen
120M (Body 90M + Facial 30M) session …….24,100 yen
Time to have once a month body care session at the Bluff Clinic!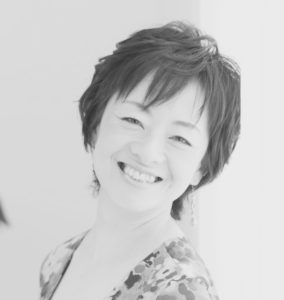 Improve your posture and alignment
Structure Integration Session
A form of holistic bodywork that re-educates and re-organizes your body.  It involves manipulation of connective tissues and movement education in order to re-align and balance the body's Myofascial structure with the field of gravity.  It also helps to unwind structural patterns created through your life while improving physical and emotional well being.
Therapeutic Massage
Chronic Pain Management
Manual therapy can be an ideal method of alternative pain management, especially compared to taking strong prescription painkillers with their potentially serious side effects.  Research shows that manual therapy can help decrease pain and stiffness, reduce disability, lower anxiety and depression, lower-back pain, fibromyalgia, post-operative pain, tension headaches, and arthritis.  For people looking to naturally manage their chronic pain, manual therapy can improve quality of life by boosting mood as well as managing the pain—making it a powerful tool for relaxing both mind and body.
Prenatal Massage/Postpartum Massage
Prenatal Massage helps to ease uncomfortable pregnancy conditions such as discomfort in the lower back, stiff shoulders, swollen hands and feet, and other conditions. It also minimizes stress and promotes relaxation.
Postpartum Massage (up to 3 months after delivery) helps you to reduce the discomfort of after-birth conditions, such as pain in the lower back, neck, and shoulders; fatigue and weakness; headaches; scar tissue healing; and stress. 
Relaxation/Stress Reduction Massage
Swedish Body Massage
Swedish Massage is based on the western concepts of anatomy and physiology. It can be light or deep, gentle or vigorous, depending on what the client and therapist want to achieve. It involves the manipulation of muscle and connective tissue to enhance function, aids in the healing process, and promotes relaxation and well-being.
+ Facial Massage (Add-on Service)
Facial Massage will help to ease muscle tension on the jaw, scalp and neck tension, the fatigue of the eyes, and help to rejuvenate your skin. It also restores facial freedom and elasticity to help to clear the your face line. Recommend for anyone who crunches the jaw while sleeping, has a stressful lifestyle, or is involved in sports.
Book Now!
*If you have any questions, please do not hesitate contact Kay directly:kay@club360.jp
Yokohama City Subsidized Immunizations
---
The following immunizations are given free of charge at the Clinic using coupons subsidized by Yokohama City depending on the age of children/adult. Please check with your nearest health center or ward office.
Yokohama City Subsidized Checkups
---
Residents of Yokohama City are eligible to receive various checkups which are subsidized by Yokohama City. The following checkups are available at the Clinic:
Both Japanese National and Social Health Insurance are accepted.
Invoices for foreign private patients are issued in English and we will also sign your foreign private insurance claim forms.
To be eligible for direct-billing services, please contact your insurance company for a guarantee letter of payment that will cover at 100% of all fees with no deductible or co-payment. This letter must be faxed prior to your appointment time. Emailed letter is not acceptable. Our fax number is Country Code+81-45-651-5130.
ATTENTION
In order to avoid the spread of COVID-19, our procedures have been adapted.

We are now unable to accept patients returning from overseas and who have not self-quarantined themselves for more than 14 days after their return. This will include those who do not have any fever or cold like symptoms.
We thank you for your understanding and cooperation.
Japan National Tourism Organization has a visitor hotline at 050-3816-2787 that accepts inquiries about coronavirus in English, Chinese and Korean.
Japanese website URL : https://www.city.yokohama.lg.jp/kurashi/kenko-iryo/yobosesshu/kansensho/ncov-soudan.html#126A3
PCR testing for travelers
The Bluff Medical and Dental Clinic is able to perform PCR testing for business travelers needing to produce a certificate for travel.
Please note that this service is ONLY for individuals who are in need of a COVID-19 free certification AND not for those infected. It is NOT for individuals suspected carrying the virus, as we are not equipped to protect our other patients and staff (Including our doctors) if you are infected.
For interested participants, please make a reservation with the clinic PRIOR to visiting the Bluff Clinic.
We regret that the Bluff Clinic cannot provide treatment for COVID-19.